L3 Laboratory... a cluster of equipments in 25 m2
A layout designed for limited space…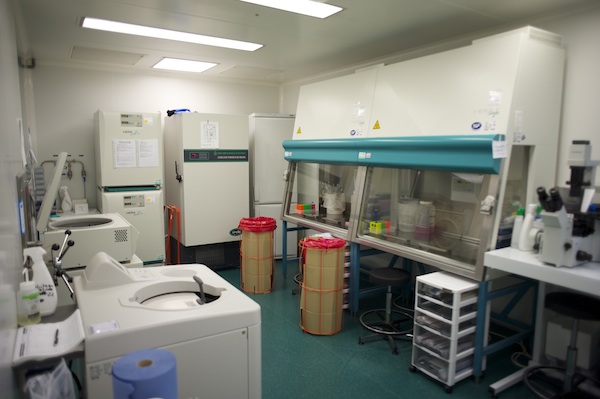 A L3 laboratory must have the same research tools as a conventional laboratory in order to be in complete autonomy.



The content of the technical platform of the L3 laboratory :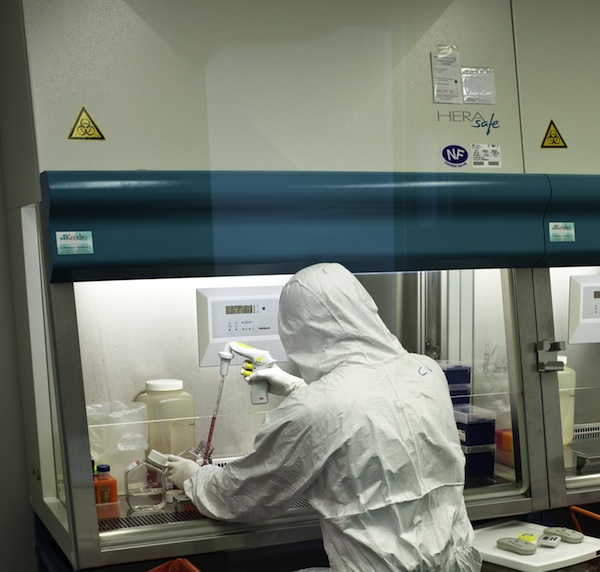 Two class II biological safety cabinets : periodically checked, allow secure handling of pathogenic agents.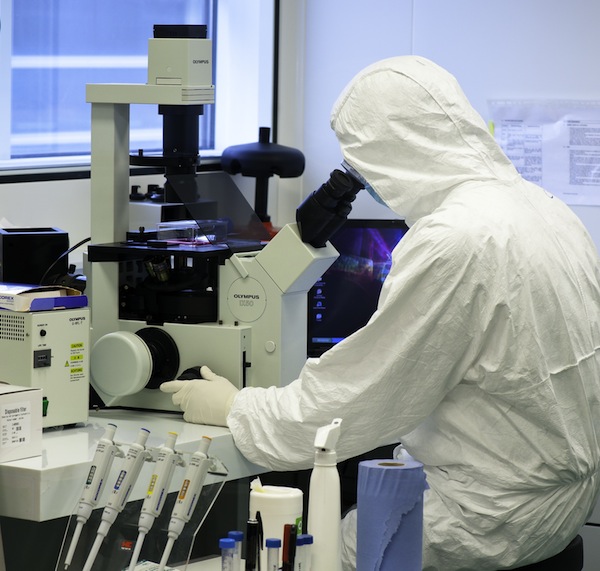 An inverted microscope : allows us to observe the state of the cells whether they are infected or not. It has several options such as fluorescence, phase contrast and a digital acquisition module which allows filming.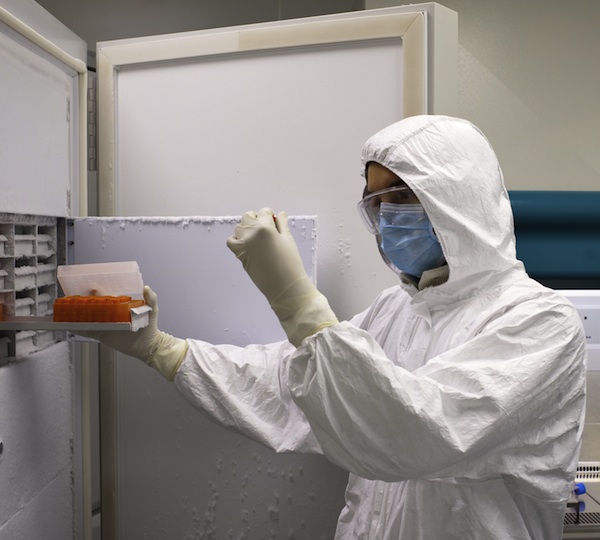 A -80°C freezer : conserves cells, virus stocks and precious reagents… etc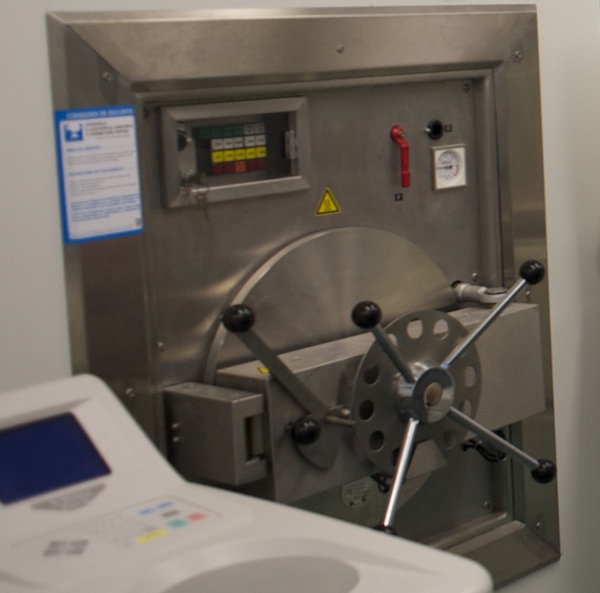 A double entry autoclave : for sterilisation and waste disposal.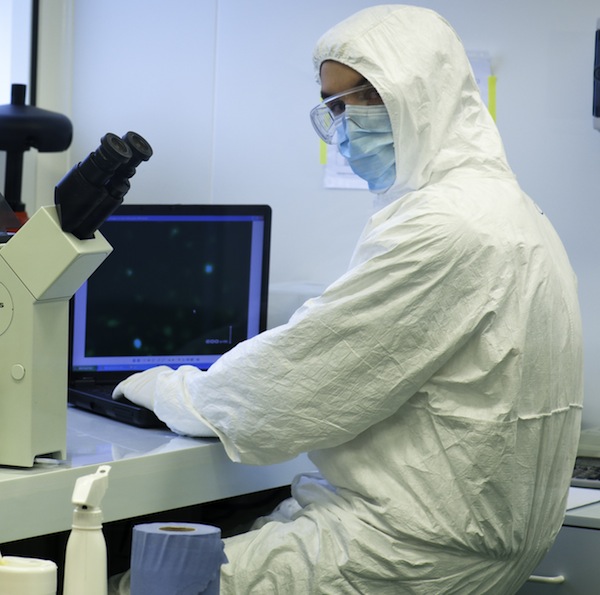 A computer connected to the laboratory network and the internet :
No need to go in and out the lab with our USB key! Thanks to its computer, which also controls the microscope, it is possible to send results or digital photos outside the laboratory, and to write the laboratory notebooks online.



As well as…
Two CO2 incubators: with adjustable temperature, they guarantee optimal temperature, hydrometric and atmosphere conditions for the propagation of infectious agents.
A low speed centrifuge: used for routine maintenance of the cells
An ultracentrifuge: used for virus purification
A fridge and a freezer at -20°C: conserve reagents and nutrient mediums for the cells
Small material: (vortex, automatic pipette…)

All these devices are regularly controlled and are periodically maintained. Especially for the equipment that requires optimal performance and security: ultracentrifuge, autoclave, and the biological safety cabinets that are maintained and certified by independent organisations.